As we wrap up and think back on our first ever Salty Dwarf. I am happy to say that the event was a success. We are happily planning out how we will be able to make the next event even more successful.
While preparing for our competition we did a lot of thinking about how can we make this a cool and successful event. First on the docket was to have an awesome name. As we bounced ideas off of each other idea of The Salty Dwarf was conceived. Through some further research we were able to determine that you all like your trophies.
With that in mind I grabbed a box of super sculpey firm, a few sculpting tools, and decided to give sculpting a go... Keep in mind I have never sculpted anything other than random details on figs...  Ill walk you through how this uber newb stumbled and bumbled along with a project.  Hopefully it is somewhat helpful to some of you.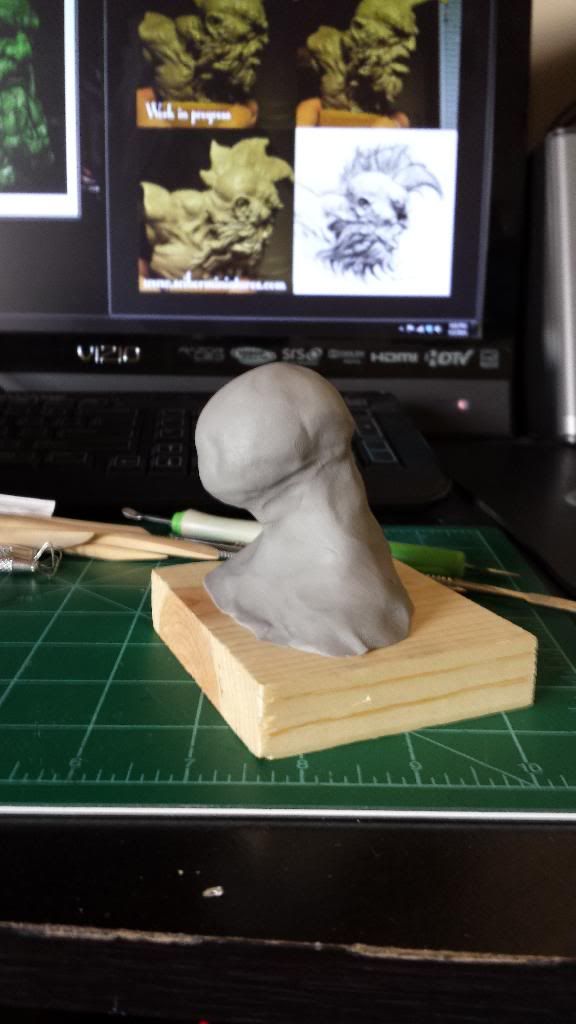 1. Here I began by making what vaguely looks like a head and neck.